Welcome - Huntsville High School Class of 1964
Graduation Newspaper Article
Thanks to Jade Swaim Davis, we now have a copy of the newspaper article that appeared in the Huntsville Times when we graduated. I have done a special page for that announcement, called "Graduation Article." It includes the names of all who graduated on that day. I hope I have cleared it up enough for you to read and find your name. Enjoy!
Photos of the Reunion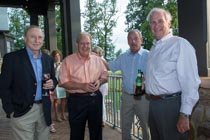 Hello Class of 64. The 50 year reunion is over and a good time was had by all. What a fabulous job the Reunion Committee and others that helped did to make this our best reunion yet! We encourage you whether you were there or not to see the photos that were taken. Look on the left side of this the Home Page and click on "Photo Albums". If you have pictures from any one of the 5 events that took place over reunion weekend you may post those photos for other classmates to see. Follow the instructions under "Photo Albums" to post your photos.

Aren't we Nifty at Fifty...
Welcome to the web site for the Huntsville High School graduating class of 1964. We have tried to locate as many of those who graduated with us as possible. You'll find some old friends here you haven't heard from in a long time. After you join, please keep your "Edit Contact info," and "Edit profile" information up to date. That will help us keep you informed of any new developments in our reunion plans for next year. Also, spend some time exploring the rest of the site. Check other classmates profiles to see what they are doing and mark the ones you want to be notifed of any changes. There are places here for you to add photos, both old and new, to help become acquainted with each other again. You can also use the message forums to contact classmates and to set up times to be together during the reunion. Our best wishes to you and thanks for joining us here. Our special appreciation to those whose donations made our website possible.
____________________________________________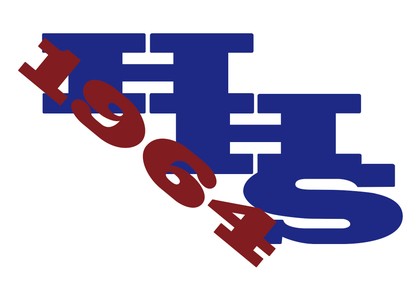 Class members have said over and over again, "I'm no computer whiz." So, in order help classmates enjoy the site, I'll post this weekly newsletter to help you learn the site, tell you about new items on the site, and give you any news I have heard about classmates. If you have news you want me to include, just email it to me the week before. Think of this as our little community newspaper, HHS '64 Times.
Learning the Site
Some classamates have had difficulty registering for the events at the reunion, so I thought some instructions might help. There is one price for the whole weekend, $85.00 per person with a reduction if you pay by check, and registration for that is found at the "50 Year Reunion" click on the left side. For all the registrations, you have to scroll to the bottom of each page, and it is the same here. You can add the names of the person who will be attending.
In order for us to know who is coming to each event, you will also have to register for each event. Again scroll to the bottom of each page and make your resevation for the "Friday Night Get Together," "Saturday Picnic," "Saturday Night/Dinner Dance," and "Sunday Worship and Lunch." Registering for each event and registering early really helps us in planning for the even. Thanks for your help.
Reunion Planning Committee
I want to thank the members of our reunion planning committee. Recently I learned that some classes have seldom had a reunion because none of the people in their home town are willing to put one together. It seems that since the "locals" often see one another any way, they see no need to plan a reunion.
This has never been the case with our class, and I am thankfrul to all of those who worked so hard to plan reunions in the past, especially in those years when I was away from Huntsville. Our current planning committee consists mainly of those people who have expressed an interest in working on the committee and some others we have "drafted" because of their particular skill and/or conections to places we need. At this time, these are the people I send announcments about planning committee meetings, others may be added as time goes on, and I do really appreciate their efforts since we have been working on this reunion for at least two years already: Sheila Bates, Gary Campbell, Ron Carter, Dennis Clowers, Nancy "Flea" Flinn, Theresa Jetton, Eleanor Keith, Jo Loeb, Mary Jo McElhaney, Sallye Reppucci, Sue Sadler, Janice Sanders, Charlotte Schlittler, Perky Taylor, Joe Judson Walker, and Sandy Wynn. They are also kind enough to let me sit in on the meetings.