Welcome - Huntsville High School Class of 1964
60th Reunion in the Planning Stages
We are now well on our way to having the 60th reunion planned. Here is the information:
Dates: April 12-13, 2024

Friday Night Venue (April 12) 6 to 10 pm - Athletic Club of Alabama, 3250 Leeman Ferry Rd. SW, Huntsville, AL - Barbecue Dinner provided by Moe's Barbecue. The Athletic Club has a nice upstairs facility with open bar and porch that is often used for weddings and other gatherings. It will provide a nice place for our first dinner and get together.

Saturday Night Venue (April 12) 6 to 10 pm - RTJ Golf Trail at Hampton Cove Clubhouse, 450 Old Highway 431, Owens Cross Roads Alabama - heavy horderves provided by the chef at the clubouse dinning room. The facility has a large dinning area and a full wrap around porch with a beautiful view of the golf course. Two cash bars available to us. We will also have a disk jockey for music and for those who would like to dance.
We have not arranged for rooms at any of the local hotels feeling that some individuals may want to stay at one of the new hotels downtown while others might want to stay at the Hampton Inn in Owens Cross Roads to be out of traffic and near the venue for Saturday night. If you haven't been to Huntsville since the last reunion, you will be pleasantly surprised by the growth and the additions to the downtown area. We are now the largest city in Alabama and continue to be the fastest growing city in the state, something of which we are proud and something that also brings mixed blessings--traffic, crowds in the downtown area, and noise being the downside.
The cost for the weekend is $110 per person (includes both nights, with food -- cash bar is separate). You can mail your checks to:
Ron Carter
3229 Riley Road
Huntsville, AL 35801
Please make your checks payable to - HHS Reunion
We hope you are already making plans to attend even though the reunion is almost a year away. We wanted to get plans made as early as possible so as not to conflict with any other plans. Those of us on the committee are very excited and look forward to seeing you. Also having set the date several months ahead will give you ample time to make arrangements with close class members you want to see for lunch or breakfast, a round of golf, or whatever else you might want to do. You can check with the Visitor's Center for information about other activities here in Huntsville.
____________________________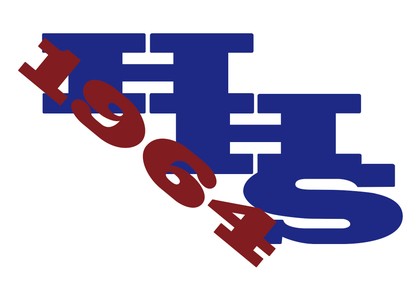 Class members have said over and over again, "I'm no computer whiz." So, in order help classmates enjoy the site, I'll post this weekly newsletter to help you learn the site, tell you about new items on the site, and give you any news I have heard about classmates. If you have news you want me to include, just email it to me the week before. Think of this as our little community newspaper, HHS '64 Times.
Learning the Site
Some classamates have had difficulty registering for the events at the reunion, so I thought some instructions might help. There is one price for the whole weekend, $85.00 per person with a reduction if you pay by check, and registration for that is found at the "50 Year Reunion" click on the left side. For all the registrations, you have to scroll to the bottom of each page, and it is the same here. You can add the names of the person who will be attending.
In order for us to know who is coming to each event, you will also have to register for each event. Again scroll to the bottom of each page and make your resevation for the "Friday Night Get Together," "Saturday Picnic," "Saturday Night/Dinner Dance," and "Sunday Worship and Lunch." Registering for each event and registering early really helps us in planning for the even. Thanks for your help.