In Memory
Doug McCance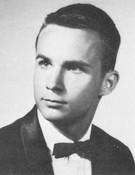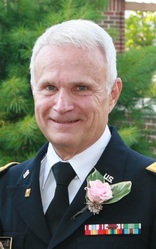 William D. McCance
Date of Birth:
Tuesday, May 28th, 1946
Date of Death:
Monday, February 27th, 2012
Lebanon Illinois
Obituary:
Lt. Col. (LTC) William "Doug" McCance, Ret., age 65, of Carlyle, IL died at 8:00 p.m. Monday, February 27, 2012 at his residence. He was born May 28, 1946 in Dayton, OH, the son of the late John Douglas and Mary Elizabeth (Butler) McCance. He married Sharon Lee Black on August 15, 1967 in Huntsville, AL. Doug was a loving husband, father, and grandfather and is survived by Sharon, their two daughters, Leah (Greg) Beiermann of Highland and Stacy (Dennis) Stonequist of Chicago, and three grandchildren (Leah's):
Josh, Jack and Madi.
After completing four years of ROTC at Jacksonville University (AL), LTC McCance served honorably in the US Army from 1968 to 1988 as a Finance Officer (accountant/comptroller). His military career included four Meritorious Service Awards (one of highest peace time awards), a National Defense level Meritorious Service Award and three Overseas Service Ribbons (two tours in Germany, one in South Korea). He earned an MBA at the University of Syracuse (NY) in 1976 and attended the Armed Forces Staff College in 1983.
After his military retirement, he acted as CFO/Executive Director for the Southwestern Illinois Area Agency on Aging from 1988 to 1993. Doug was a member of the Retired Finance Association. He retired fully in 1993.
As the girls grew up, Doug acted as President of the PTA, Schools Officer, President of the Protestant Parish Council, and with Sharon, directed the Glen Carbon New Bethel United Methodist Church Youth Group. Doug was also the Treasurer for the church.
Doug was an avid outdoorsman, enjoying cycling (both bicycle and motorcycle), running, camping, and sailing at Carlyle Lake. He enjoyed wood-working, collecting antiques (especially tools), and he was always busy working on a project. He was a member of the Carlyle Sailing Association, BMW Motorcycle Owner's Club, and Antique Tool Collector's Club.
According to Doug's wishes, his remains will be cremated and inurned at the Jefferson Barracks National Cemetery Mausoleum following a service with full military honors.