In Memory
Suzanne Pettus (Thomason)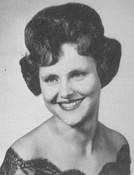 Suzanne Thomason
July 15, 1946 - Nov. 30, 2010
Suzanne Pettus Thomason, 64, of Huntsville was a loving and generous wife, mother, grandmother and friend whose courageous fight against cancer came to an end on Tuesday.
Survivors include her husband of 42 years, Sam Austin Thomason; children, Jody Thomason and wife Kristin of Tuscaloosa and Melissa Rogers and husband Keith of Huntsville; and three grandchildren, Walton Kelley Rogers, Jackson Pettus Rogers and Carter Elizabeth Thomason.
There will be a private family burial prior to her service at First United Methodist Church Wesley Worship Center in Huntsville.